On Sunday, November 5th, The Renegade Winery welcomed art lovers and cheese fanatics as the Mac & Cheese Bake-off for Pocono Arts Council took place. Now a local tradition, the annual fundraiser brings friends and neighbors together around the table in support of the arts!
Post-Parade Mac & Cheese Feast
Chefs started to set up their stations as the Veterans Day Parade made its way down Main Street. Some even had to join the parade for a moment to get across the road to The Renegade Winery. (Aside: We sincerely appreciate our chefs' perseverance and will be getting a detailed road closure map for next year.)
Even before the chafing dishes were hot, eager mac and cheese lovers were buying tickets to ensure their place in line. Now that's dedication!
At 2pm the doors officially opened, and the mac and cheese chefs started to serve their inspired dishes to the hungry attendees. Flavors ranged from "Good Ol' Mac N Cheese" to "Quack and Cheese," which kept our guests' taste buds on high alert.
What dishes did the chefs serve up?
A Drumroll Please…
The Pro Division was full of inspired flavor pairings. Chef Diane was the 3rd Place Winner with a seasonal pumpkin infused dish, and Chef Dwayne made a wildly cheesy dish that got him 2nd Place in the Pro Division.
The prize for 1st Place in the Pro Division was a billboard package from Lamar Outdoor Advertising worth $1500 was scooped up by Chef Micah from The Gem and Keystone Tavern at Shawnee Inn.
Chef Sol Katana took the Amateur Prize of $100 as well as the People's Choice Award for Crowd Favorite which means the coveted Macaroni Crown went home on his (very happy) head… and even made an appearance later that night on stage at Sarah Street Grill.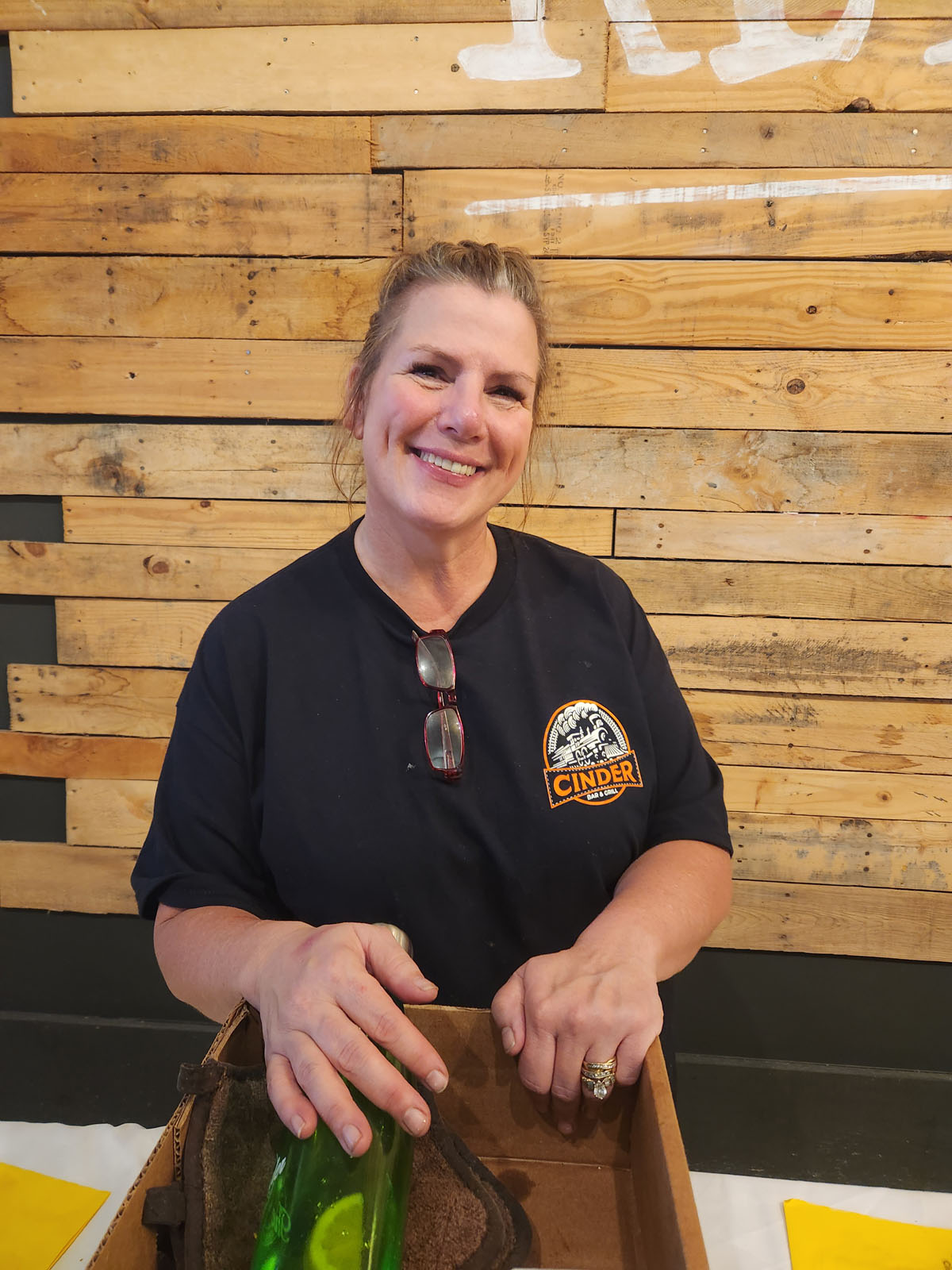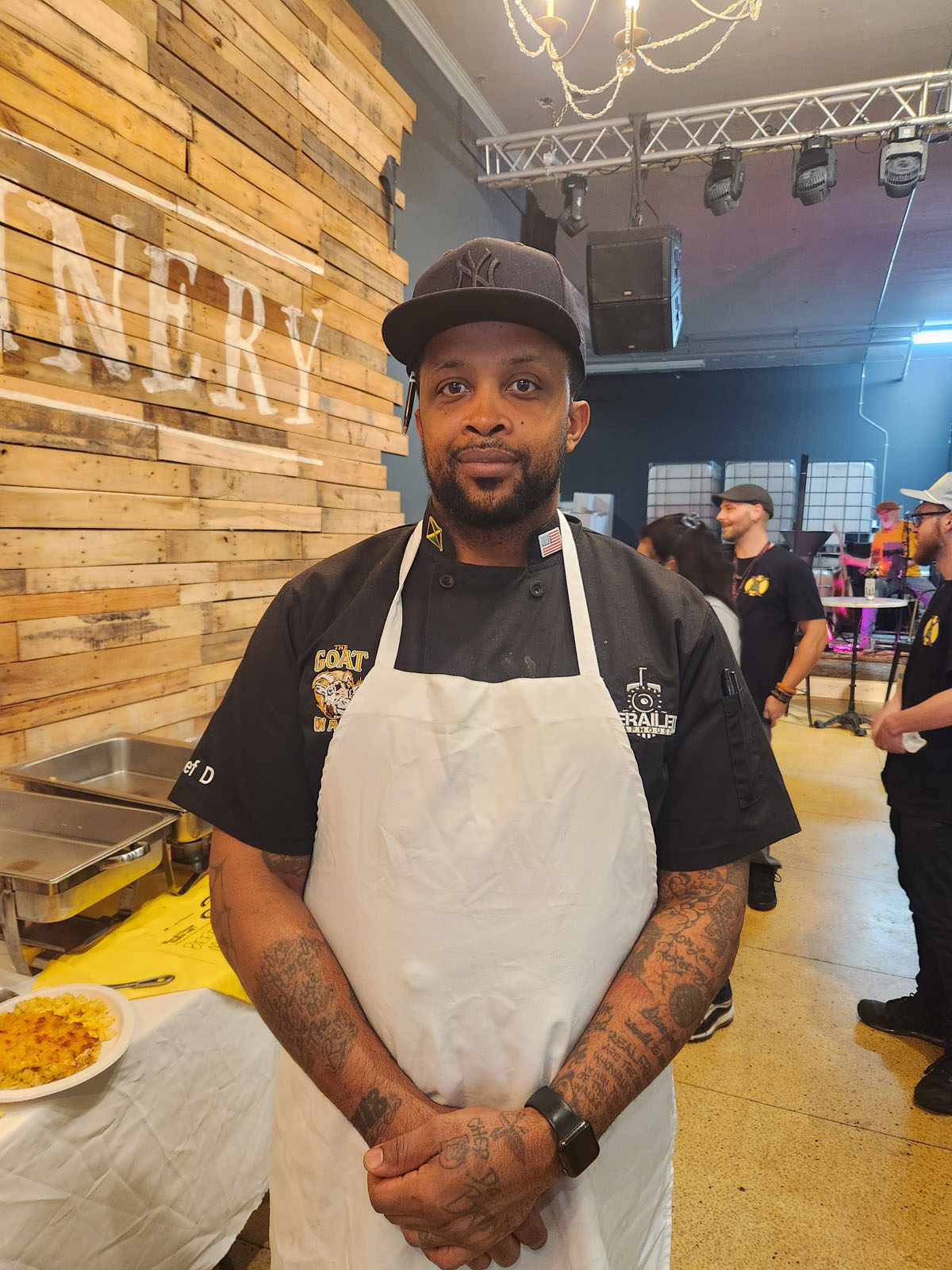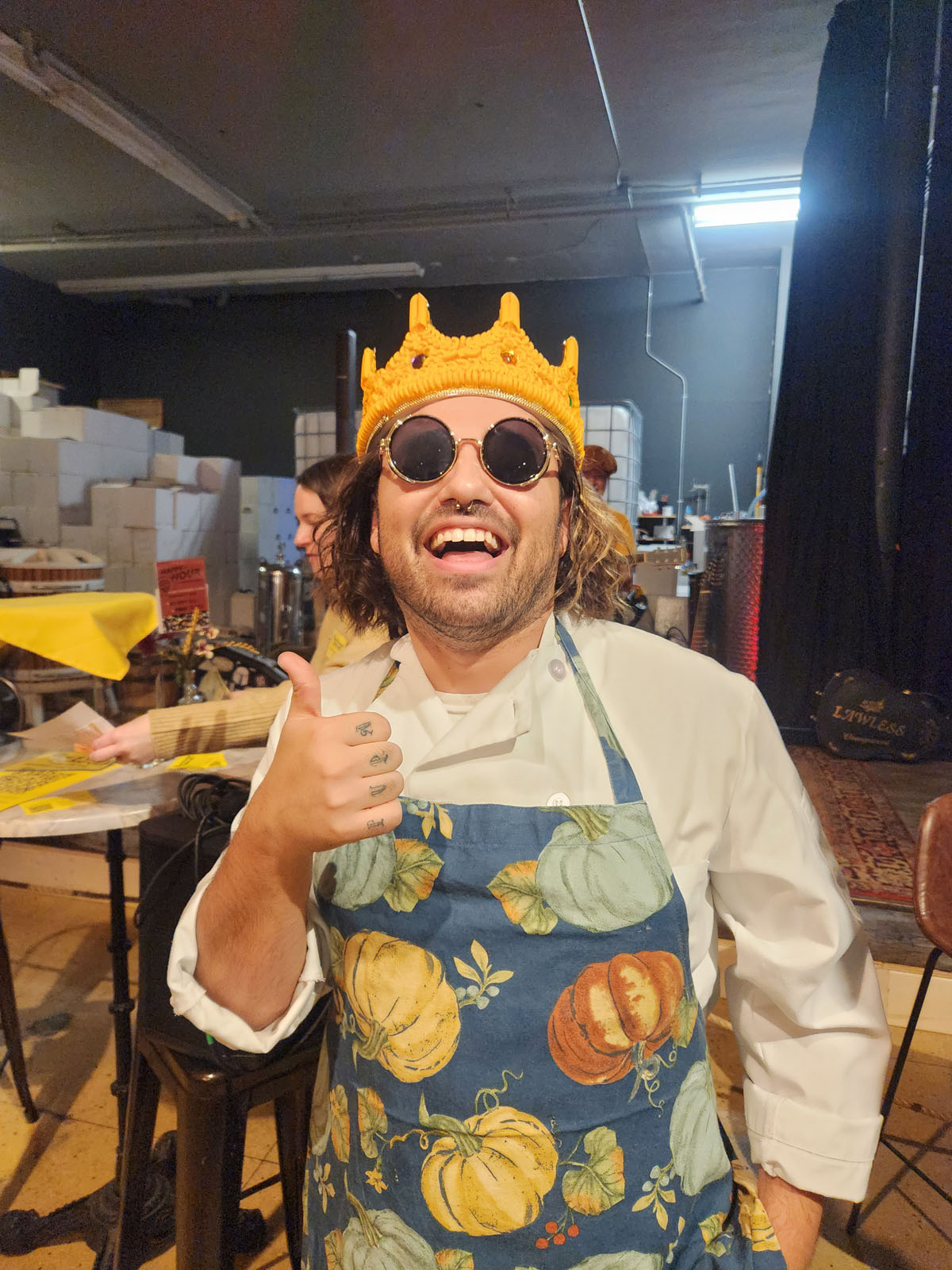 Big Thanks to Our Sponsors and Friends
We'd like to start by extending our gratitude to The Renegade Winery for hosting – the relaxed atmosphere inside, al fresco seating on Main Street, and walls adorned with the work of local artist (and Pocono Arts Council member!), James Chesnik made it truly special.
Next up? Our volunteers. We may be biased, but we've got the best. Thanks to Jody, Jane, Jack, Jill, and Andrew – you made the event effortlessly fun for all who attended. Thanks to our Board Members who attended and volunteered: Bob, Julie, Virginia, Jill, and Teagan – your presence and support is always felt, and it was great to spend the afternoon together. Of course, our incredible staff members Becky and Christie showed up with big smiles and comfy shoes to make sure the day went off without a hitch – those two are a dynamic duo!
Our friends and neighbors in Downtown Stroudsburg made it even more fun by providing generous door prizes for our guests: Sherman Theater, Pocono Soap, and The Main Street Makery. Thank you for your commitment to our town and the regional arts scene – your support means so much.
As you can see, it truly was the cheesiest fundraiser of 2023. All of us at Pocono Arts Council are sending a heARTy thank you to all of our incredible chefs, sponsors, and friends for making this such a fun-filled community event. I don't know about you, but I'm already looking forward to next year!
With a happy heart,
Darice
Photo Credits: Christie Lee