All receptions and award ceremonies will be hosted in person and via Zoom. All exhibitions will be available live and in a virtual format on our website. Exhibitions will be open during regular business hours, by appointment, and during Visit Downtown Stroudsburg's First Saturday Art Walks.
Current Exhibitions
September/October 2021
Butterfly-themed Art Exhibition held in support of  Women's Resources of Monroe County's 11th Annual Butterfly Release for Peace. Exhibition on display at the Yetter Family Gallery at Pocono Cinema & Cultural Center in East Stroudsburg, Sep. 19-Oct. 29.
Preview of Fall for the Arts Auction Items – Artwork donated for Fall for the Arts 2021 will be accumulated and displayed in the Community Gallery, Sep. 7-Oct. 29.
October 2021 – March 2022
PoconoArts Pop-up Shop (October 2021-March 2022), previous "Holiday Store" will be open for six months at the Olde Engine Works Market Place, 62 N. 3rd St., Stroudsburg.
Upcoming Exhibitions
November 2021
East Stroudsburg's 150th Anniversary Photography Show, Pocono Cinema Gallery, 88 S. Courtland St., East Stroudsburg
December 2021
Pocono Postcards Design Challenge, (Dec. 4, 2021 – Jan. 4, 2022), depict favorite scenery in and around the Pocono Mountains, all mediums welcome. Only requirement: work must be able to fit through a letterbox and be at a proportion that can be reproduced at high quality on a 4×6 postcard.
"Unlike traditional works of art, the postcard requires nothing more than a stamp for it to be seen on the other side of the world … postcards invite handling, asking to be picked up, turned over, and shown to friends — to be included in our lives." –The World Exists to be Put on a Postcard, Jeremy Cooper
Thank you to our Sponsor of the Pocono Postcard Challenge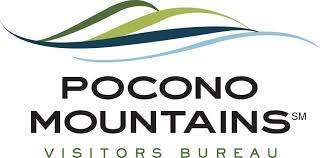 ---
Public gallery space is available to member artists who would like to exhibit their work. In keeping with the Council's mission to provide art to our community through public gallery spaces, the Pocono Arts Gallery Committee maintains a file of active artists interested in exhibiting their work on a voluntary basis.
Public Gallery Application →