Pocono Postcard Challenge 
Community Gallery
701 Main Street, Suite 402, Stroudsburg
December 4 – January 4, 2022
Design challenge is to depict favorite scenery in and around the Pocono Mountains. All mediums welcome. Only requirement: work must be proportional to reproduce on a standard 4×6 postcard. Unlike traditional works of art, the postcard requires nothing more than a stamp for it to be seen on the other side of the world. The live exhibition will be accompanied by an online exhibition. Participants will be asked to provide a jpg of their work for the online gallery and to promote the exhibition. See prospectus for instructions on photo submission. The winning artwork will be printed on postcards with the artist's permission and be offered for sale with credit to the artist.
There will also be a companion exhibition, featuring 23 framed antique postcards loaned and used with permission by Monroe County Historical Association. The antique collection was photographed by local photographer and PoconoArts Hall of Fame member Sherwood L. Samet, M.D.
The opening reception and awards presentation will be held on Saturday, Dec. 4, 2021, 4-6pm, in the Community Gallery, 701 Main St., Suite 402, Stroudsburg. At that time, the best of show award will be presented. Gallery hours are Tue.-Fri.,10am-4pm or by appointment.
AWARDS – First ($100), Second ($50) & Third ($25) place awards will be decided at the sole discretion of our exhibition sponsor, the Pocono Mountain Visitors Bureau.
Delivery: Tue., Nov. 23, 1-5pm or by appt.
Artist Reception: Sat., Dec. 4 from 4-6pm
Awards/Presentation: Sat., Dec. 4, 5pm
Pick-up Works: Tue., Jan. 7, 1-5pm or by appt.
Thanks to our Sponsor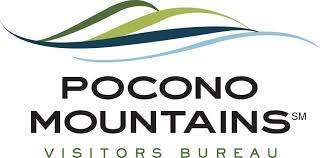 ---
Pocono Postcards Challenge Exhibition