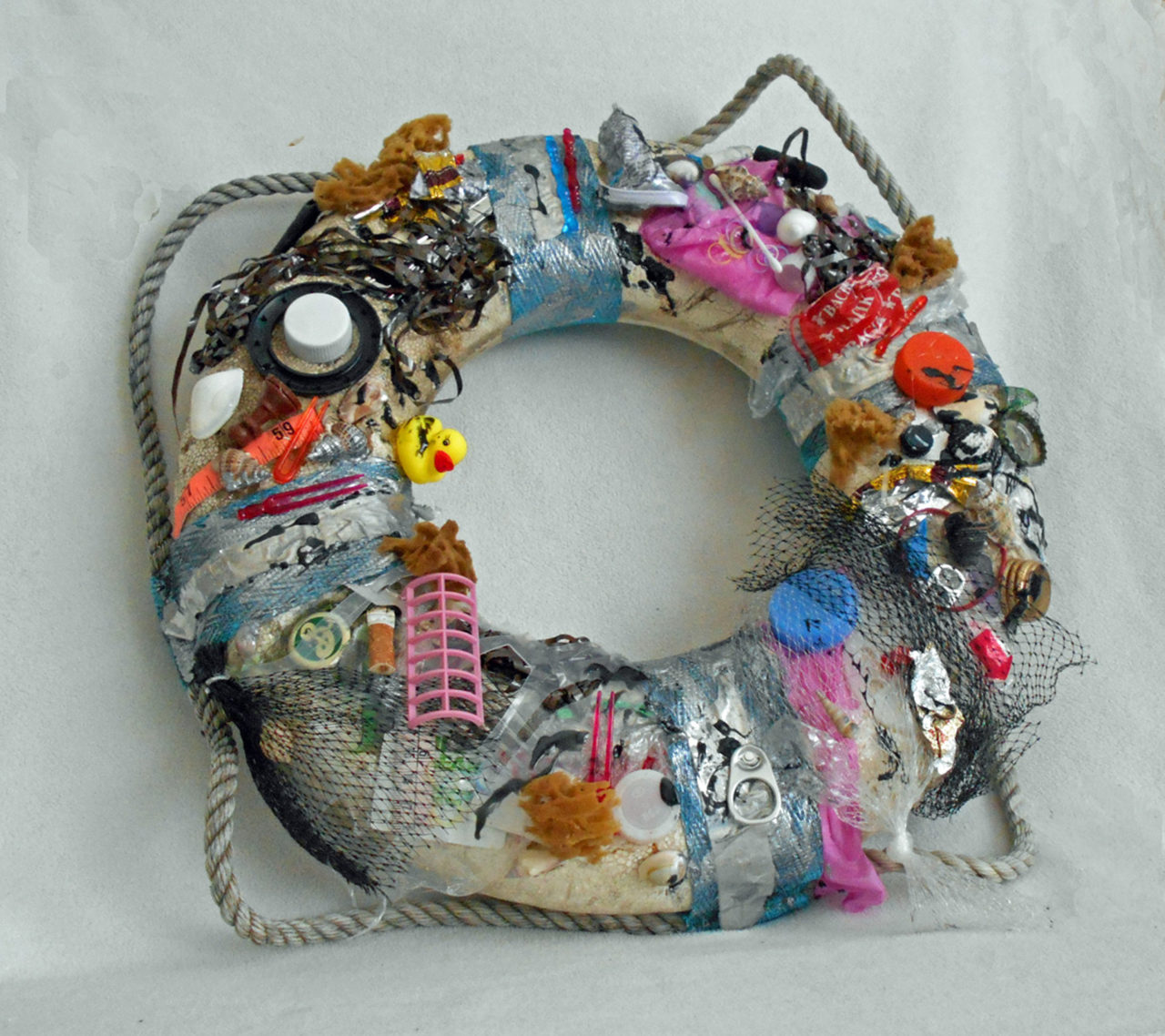 View the Next Work →
Artist:
Helen Zajkowski
Title:
SOS Save Our Seas
Medium:
Mixed Media
Size:
16.5 in x 16.5 in x 4.5 in
Artist's Website or Social Media:
www.helenzajkowski.webs.com
Artist's Statement:
I chose small plastic items that ebb and flow with the waves of the sea and are found on the ocean floor. The sad part is that the fish and other sealife mistake those small plastic items as food. The small and tiny plastic items start a very destructive chain of events and eventfully transform our oceans into plastic pollution.
$2000
Please visit the main gallery to submit a purchase inquiry.
---