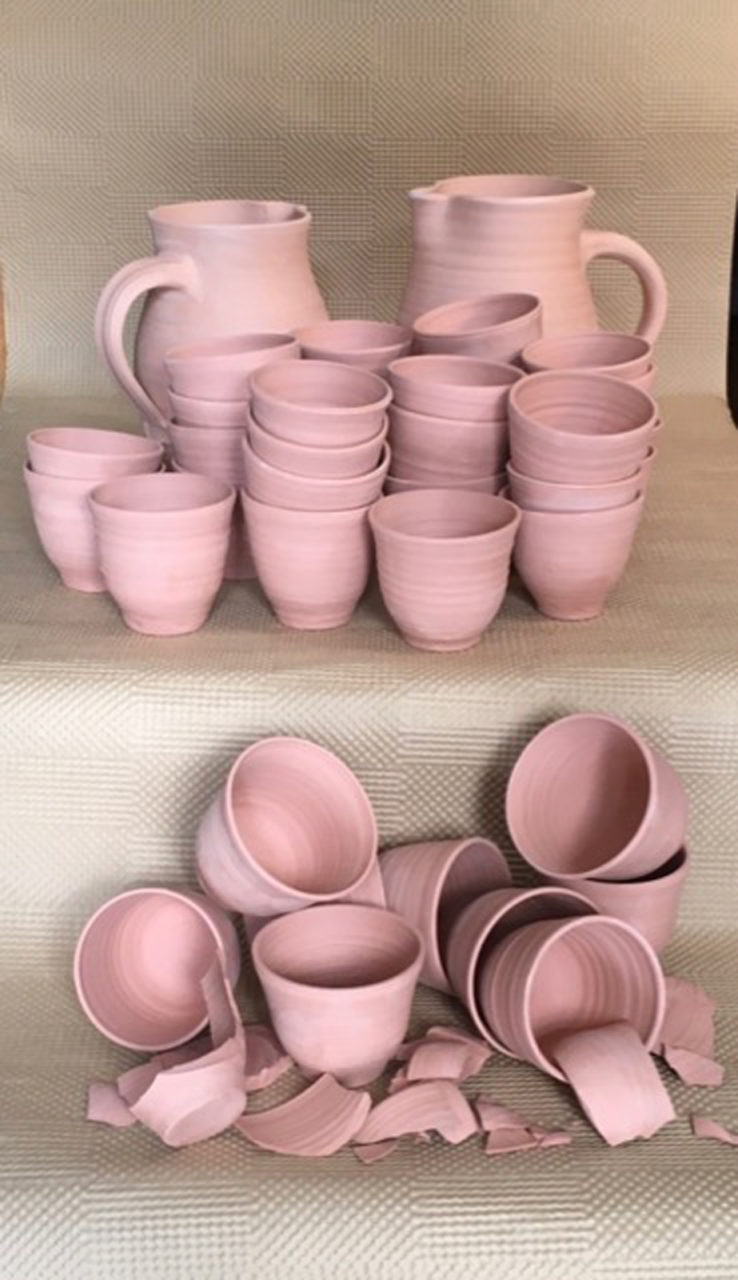 View the Next Work →
3D Award
Artist:
Joni Oye-Benintende
Title:
Invitation to (Dr)(Th)ink
Medium:
Clay
Artist's Website or Social Media:
www.jmayaoye.com
Artist's Statement:
Invitation to (Dr)(Th)ink is inspired by an earthenware cup that a friend brought back for me from a trip to India. Small cups, like the ones pictured, are the "disposable" drinkware in which tea is served at the numerous tea stalls on the streets of cities like Kolkuta. The cups are made by hand, usually by families whose members all take part in the gathering and processing of the clay, forming and firing the cups at a relatively low temperature, without glaze. Earthenware is porous, even when fired and unglazed, will break down quickly, returning its earth elements to the earth. Unfortunately, even in India, the use of disposable plastic and paper cups is on the rise, adding to the unsustainable production of mass paper products and the glut of non-degradable plastic filling our waterways and oceans. The viewer is invited to pour from an earthenware pitcher which, because of its porosity, keeps water cool naturally and drink from an unglazed cup which will degrade harmlessly after disposal. The viewer is invited to think about cycling to renew old ways to replace the modern conveniences which replaced the old ways.
$1200
Please visit the main gallery to submit a purchase inquiry.
---