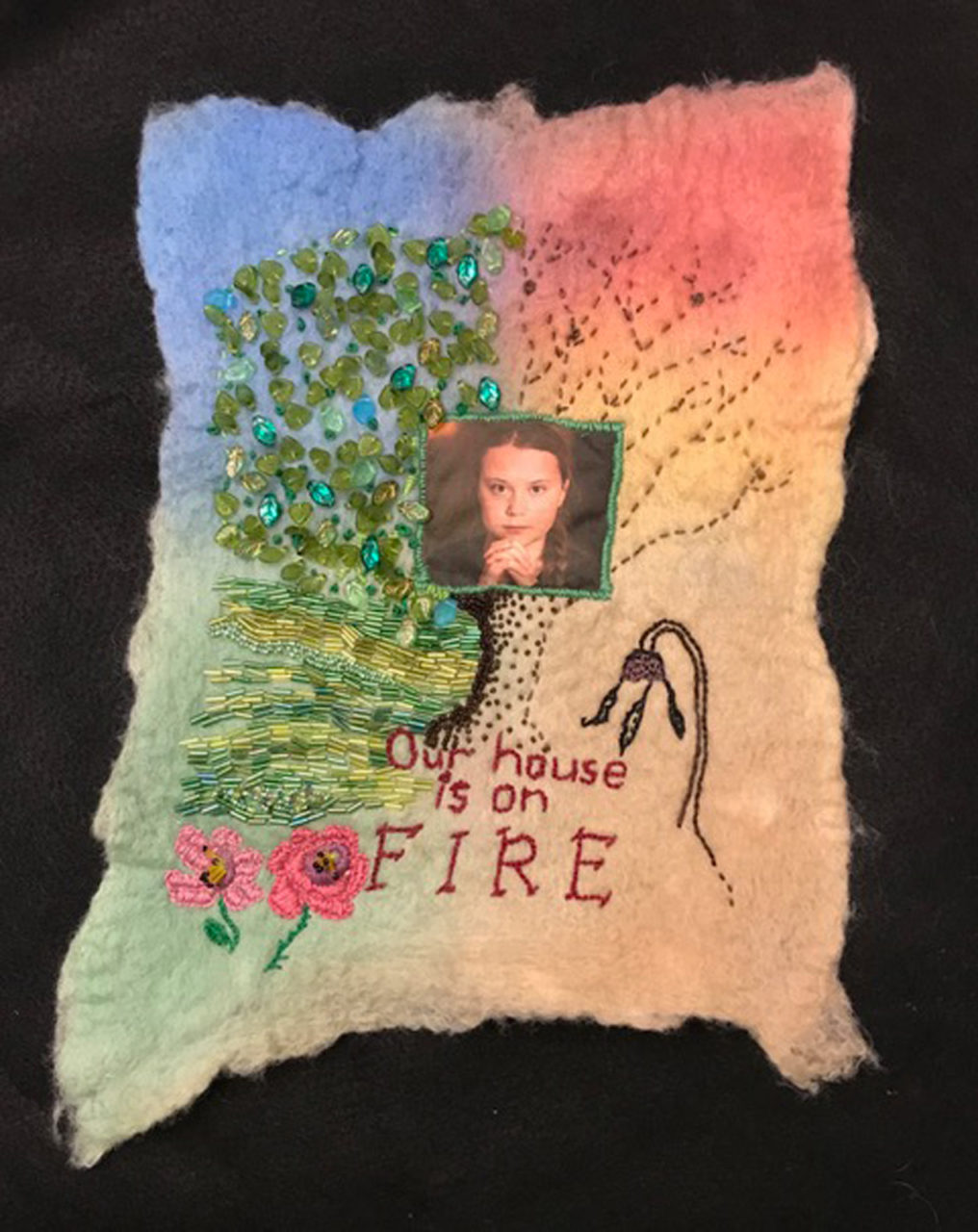 View the Next Work →
Artist:
Linda Schwartz
Title:
And A Little Child Shall Lead Them
Medium:
Mixed Media
Size:
14 x 16
Artist's Website or Social Media:
www.facebook.com/Linda-Schwartz-Art-of-Life-Clay-439333746428980/
Artist's Statement:
Hand- made and -dyed Wool, Greta Thurnburg Textile Piece. This is a part of a series I have been working on called 'Bad Ass Women'. I believe it speaks for itself. The number one, most important thing we can do as Americans is vote out Donald Trump.
$500
Please visit the main gallery to submit a purchase inquiry.
---