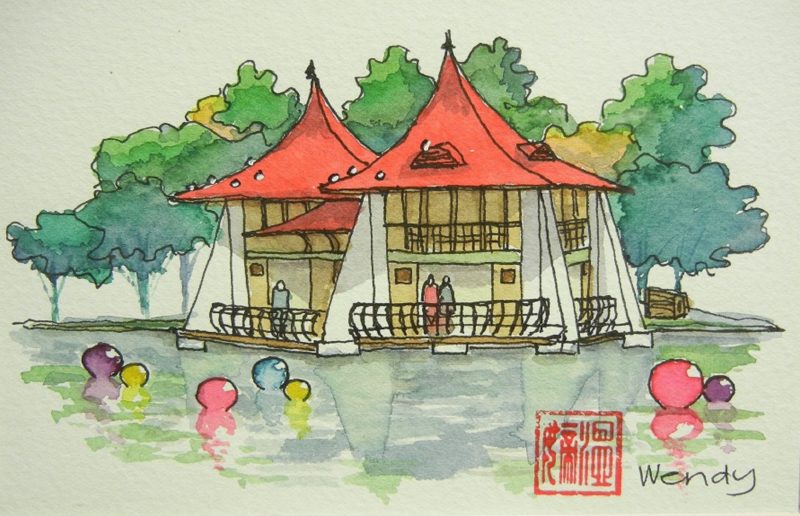 View the Next Work →
Artist:
Wendy Hixson
Title:
Taichung Park
Medium:
Watercolor
Size:
4″ x 6″ (9 1/2 x 13 1/4 framed)
Artist's Website or Social Media:
—
Artist's Statement:
I started sketching and painting in November 2018 in Taichung, Taiwan while my husband was on an expat assignment there. Overwhelmed and out of my element with all my senses on overload, I was planning on cutting my stay short. My Taiwanese girlfriend, Dina, took me to a quiet park with trees, grass and benches, handed me a piece of paper, a pen, a brush, a cup of water and some watercolors and stated, "Paint!". So, I did – and have not stopped since. I look forward to the day I can return to Taiwan, reconnect with my friends and create new memories.
"Taichung Park" is in honor of my first 'real' painting class with a Chinese speaking urban sketching teacher in Taichung, Chu Chi-Chu.
NFS
Please visit the main gallery to submit a purchase inquiry.
---