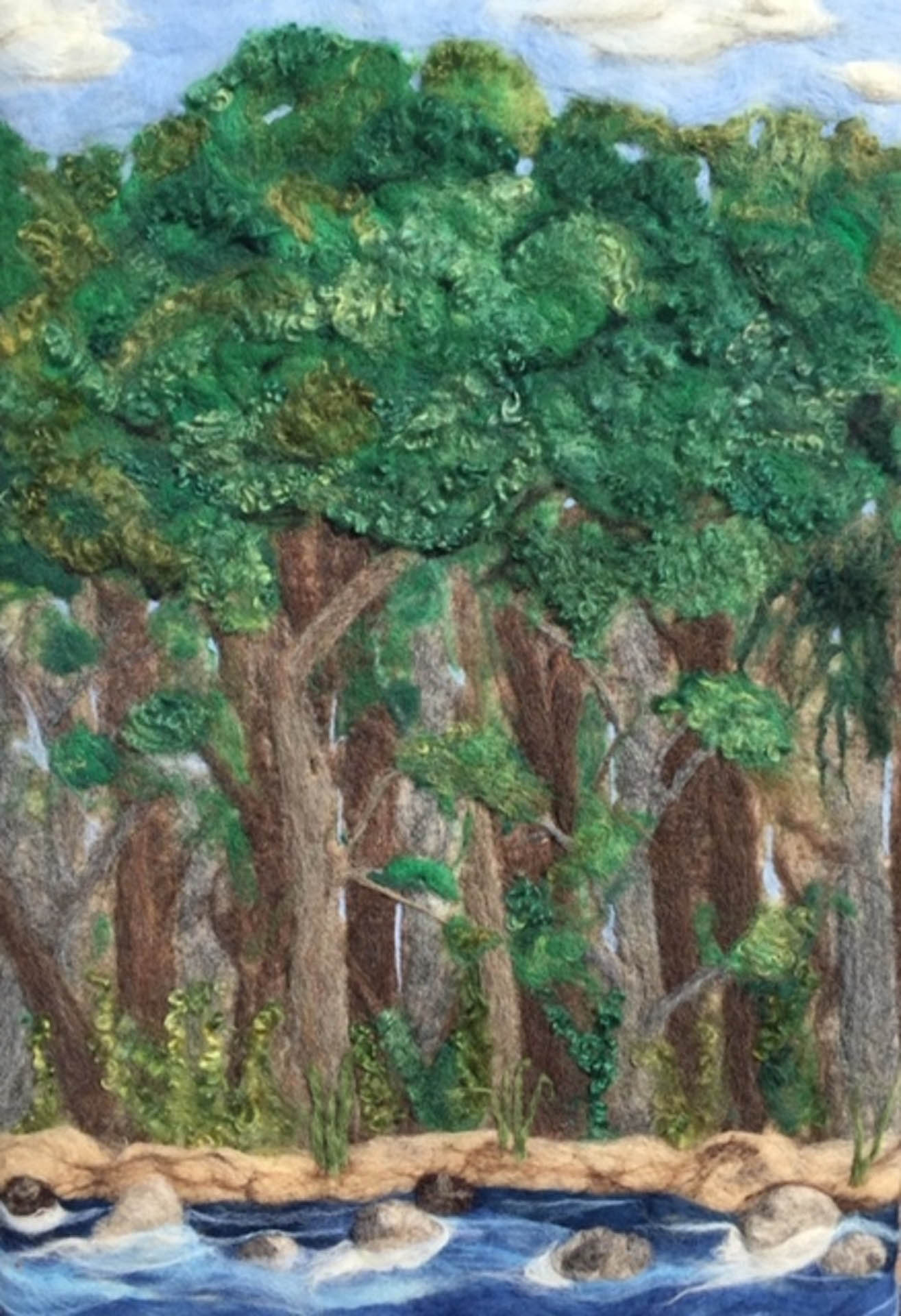 View the Next Work →
Artist:
Terry Kloiber
Title:
Streamside
Medium:
Needle Felted Picture
Size:
20″ x 30″
Artist's Website or Social Media:
Artist's Statement:
Wool is such a versatile medium. It can be made into fabric spun into yarn and woven crocheted or knitted or carded and needle or wet felted. I've chosen to use both wet and needle felting in creating my wall hangings. By continuously adding wool roving three dimensional pieces can be created.
$250
Please visit the main gallery to submit a purchase inquiry.
---