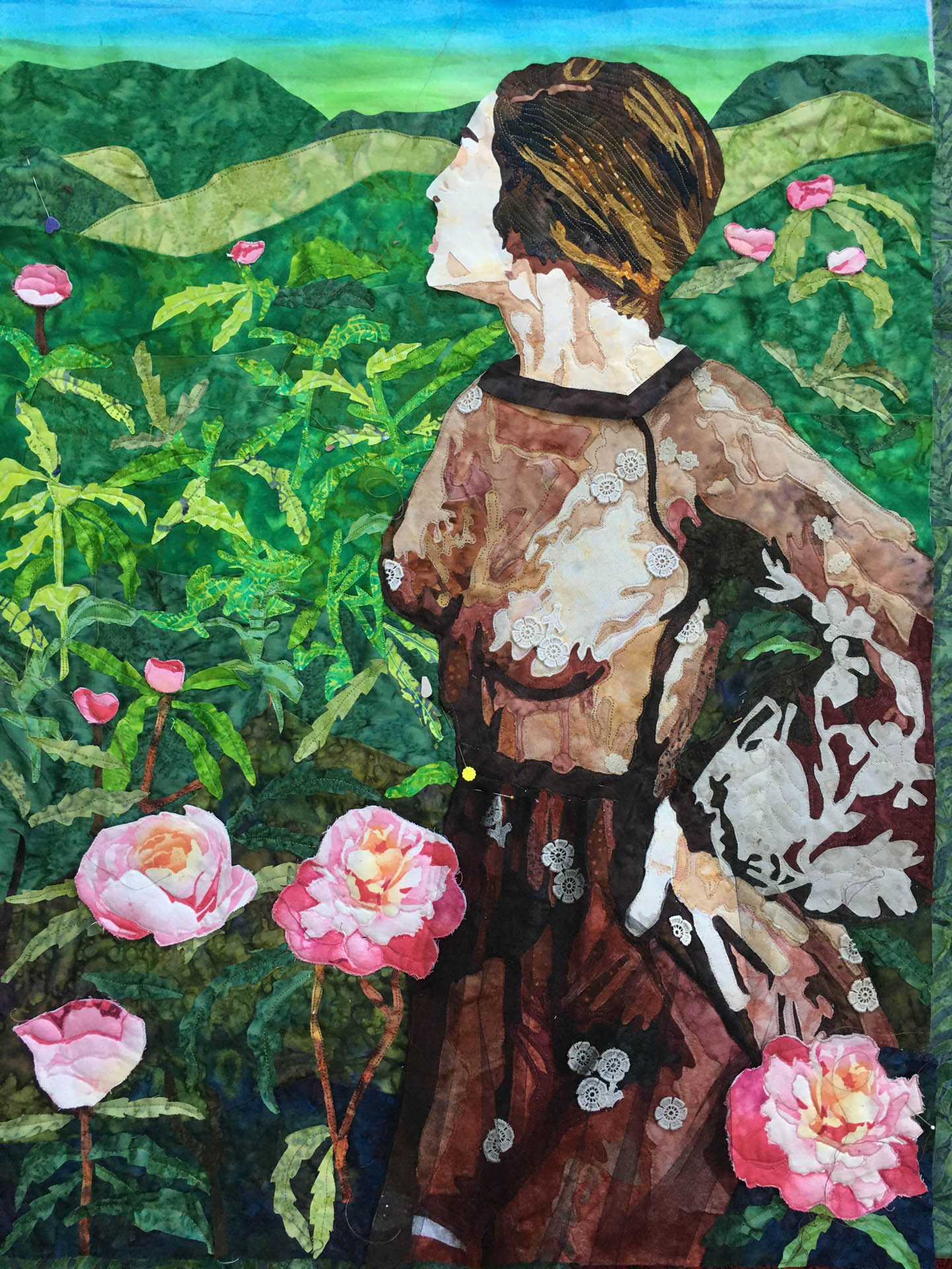 View the Next Work →
Artist:
Elizabeth Burnett
Title:
Shannon
Medium:
Machine Quilt & Applique
Size:
24 1/2″ x 34″
Artist's Website or Social Media:
Artist's Statement:
Quilt based on a photograph by Renee Dee Photography. Used with permission.
From my earliest memories there has always been a sewing machine fabrics and pins in my world. My Mom was a repurpose queen, a clothing designer, home decorator and mender of all things concerning fabric. By sewing beautiful things my connection to her deepens as well as my appreciation to the anonymous women that came before her.
From the beginning of civilization fabrics have provided our bodies warmth and comfort from the clothes we wear the quilts that cover us on a cold night tapestries on walls for warmth and sound absorption, needlepoint, cross-stitch and embroidery marking milestones in our lives or just unsigned artwork that remains timeless for generations.
All the love creativity and purpose as well as the pain and anxieties of life behind those stitches…I connect with all of it.
My life's purpose is to continue these traditions using fabrics as my palette in a more contemporary way. With each quilt I connect with my subject in different ways.
I feel genuine love deepen within me with each portrait. Sometimes positive affirmations come to me repeatedly that I pay attention to. Often I feel the strength determination peace or emotions that my subjects might have experienced in that captured moment in time.
My goals and dreams are to share the essence of all these gifts I receive with others. This is my personal joy and what gets me up before the sun each day.
$1,000
Please visit the main gallery to submit a purchase inquiry.
---