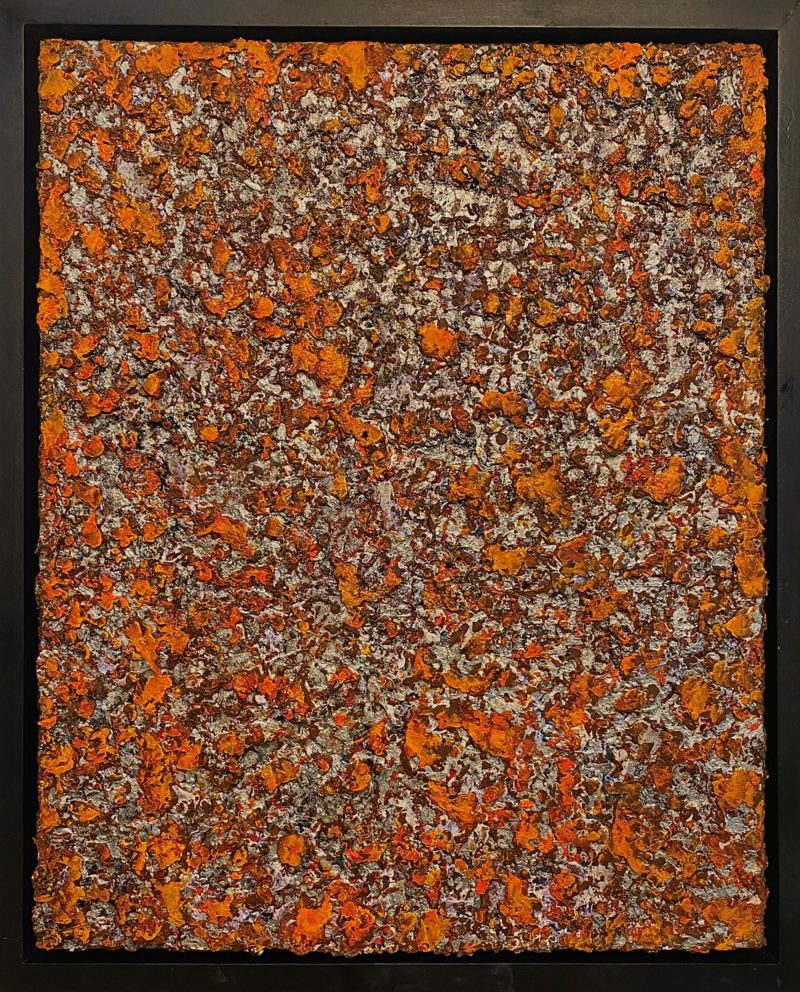 View the Next Work →
Artist:
Stephen Washington
Title:
Rust Painting #14
Medium:
Oxides and Pigments on Canvas
Size:
16″ x 20″ within floating frame
Artist's Website or Social Media:
—
Artist's Statement:
I've been making rust paintings for a couple of years as I am attracted to the surfaces of old rusted metal objects and it seemed a great metaphor for the state of the USA in the 21st century. Our infrastructure, institutions, political process, justice system and manufacturing base are all rusting away and society has become corrosive in many aspects. My process is to combine iron oxides and earth pigments with stand oil and Gamsol together with drying compounds and build up a surface to produce a painting where the picture plane and structure of the stretched canvas takes on the nature of decay, corrosion and rust. I am not seeking to illustrate or emulate an actual rusted surface but to allow the materialism of the paint to invoke the feeling of flaking and oxidation in an all-over-composition with equal emphasis on the edges and corners of the canvas as well as it's center but where there is a dynamic tension in the mark-making that holds the image together while implying that it is also falling apart.
$800
Please visit the main gallery to submit a purchase inquiry.
---