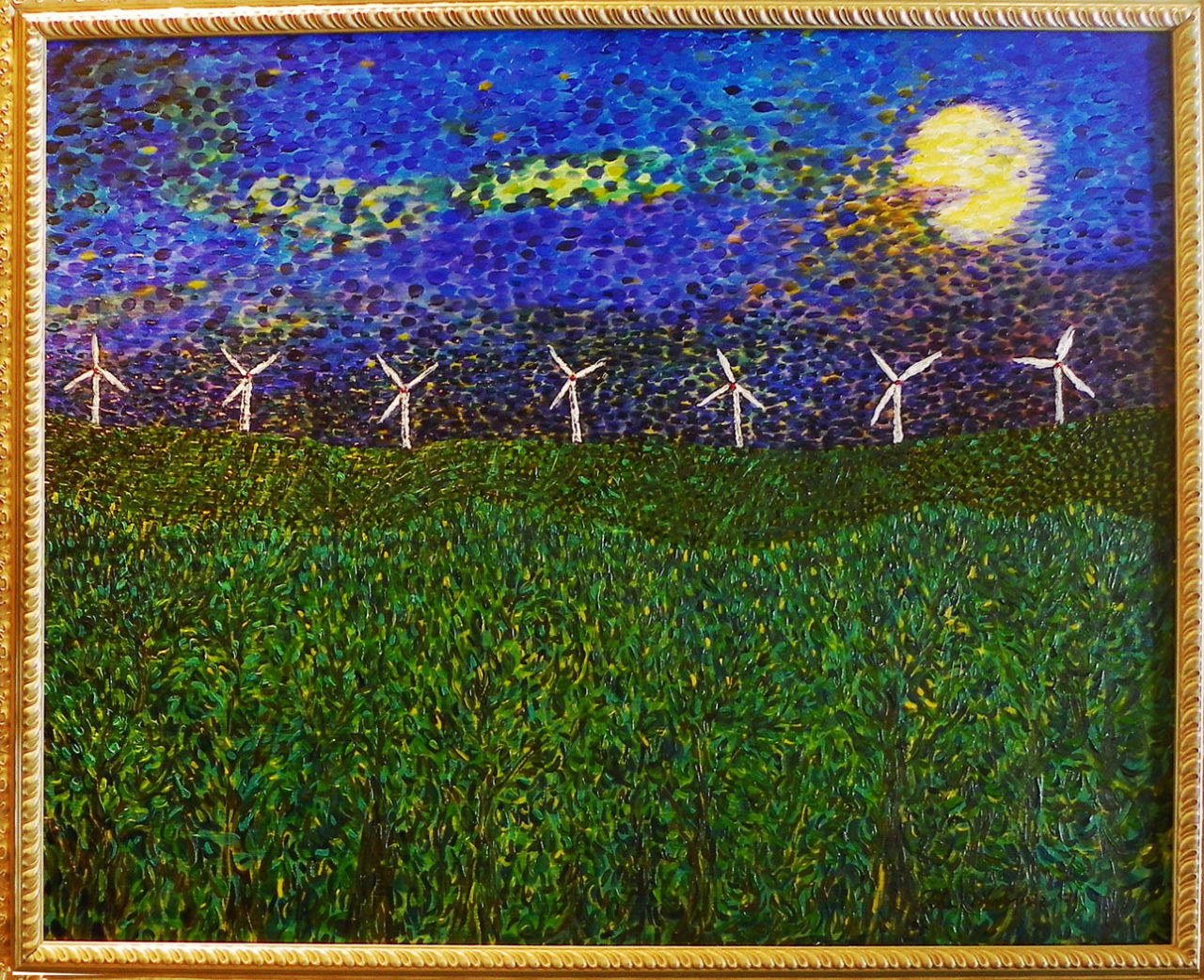 View the Next Work →
Artist:
Richard D'Ambrosia
Title:
Road to Carbondale
Medium:
Acrylic
Size:
22×28 26×32 framed
Artist's Website or Social Media:

Artist's Statement:
When I first heard about Earth Speaks I immediately thought of the windmills heading toward Carbondale, PA. It's such a strange sensation to drive under the windmills and then through the abandoned coal fields. The windmills, standing tall and clean contrast the harsh dark, devastated land below them where trees and wildflowers have begun to grow out of the coal.
$550
Please visit the main gallery to submit a purchase inquiry.
---