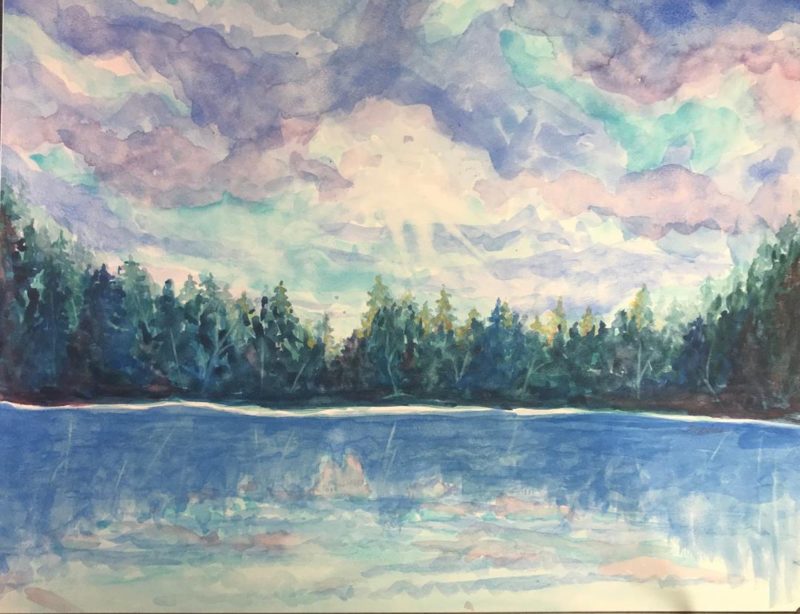 View the Next Work →
Artist:
Iraina Caramelli
Title:
Meditation by the Lake
Medium:
Watercolor on Aquaboard
Size:
14″ x 11″ (23 x 19 framed)
Artist's Website or Social Media:
—
Artist's Statement:
I love painting landscapes, floras, portraits of human and otherwise, the human form and just about anything that excites me! I work in numerous mediums including: watercolor, mixed media, pen & ink, acrylic, pastel, print making and collage. I have taught painting and drawing for better than 40 years and continue to do so sharing the knowledge that I have acquired and the passion for the Visual Arts with my students.
$350
Please visit the main gallery to submit a purchase inquiry.
---