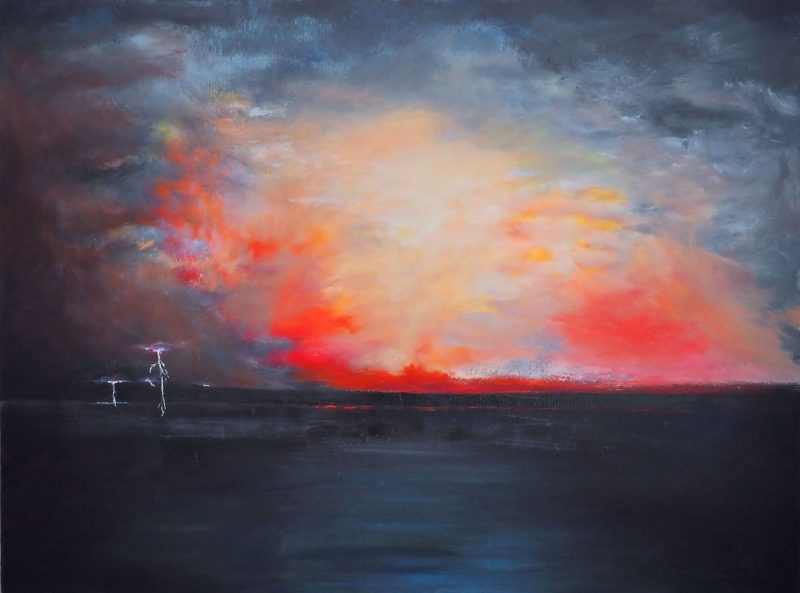 View the Next Work →
Artist:
Judy Moeller
Title:
Just Behind the Veil
Medium:
Acrylic
Size:
30″ x 40″
Artist's Website or Social Media:
—
Artist's Statement:
This piece is representative of what my heart and mind keep thinking. This storm will be over and there is beauty beyond that awaits us. Whether we are sick, scared, angry, frustrated or just plain exhausted over what has been handed to us in 2020. This piece can stand for anything you want it to represent in your life. What is just behind the veil for you? The storm will pass and we will all have glorious times ahead.
$600
Please visit the main gallery to submit a purchase inquiry.
---