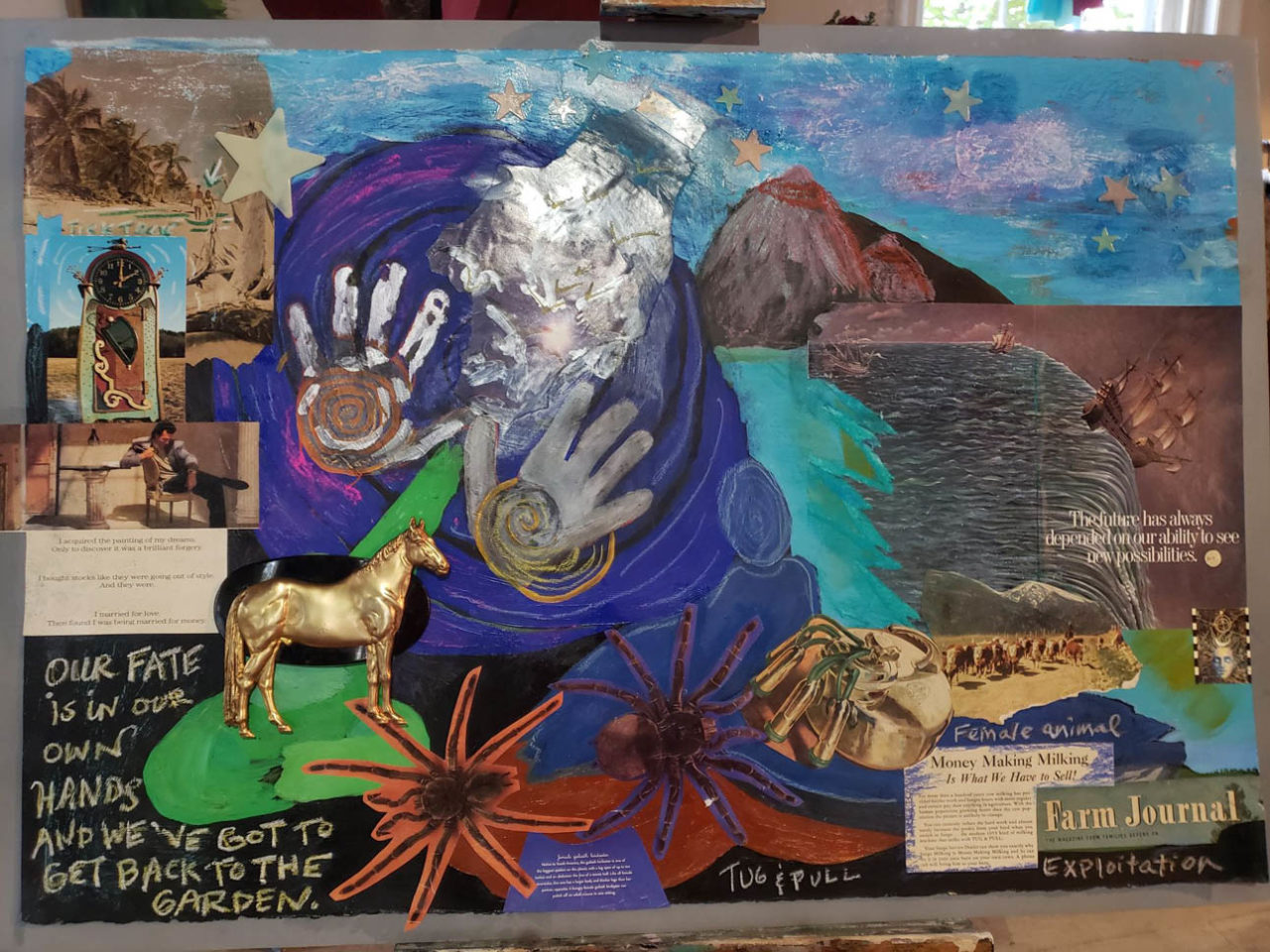 View the Next Work →
Artist:
Elizabeth Tilley
Title:
Fate
Medium:
Mixed Media
Size:
30×42.5 framed
Artist's Website or Social Media:

Artist's Statement:
Issues related to climate change have been uppermost in my mind and my work for decades. It is the reason my materials are vintage or recycled, speaking to the need to keep as much as possible out of the landfill and to reduce the harmful waste that the textile industry, in particular, is responsible for. My art mission is to wake people up and keep them conscious of the ways they can show more reverence and stewardship for mother earth.
$525
Please visit the main gallery to submit a purchase inquiry.
---