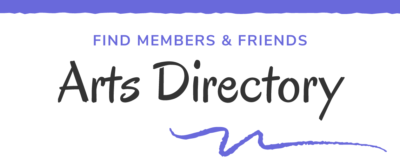 Apr. 30, 2021 – Did you know? Your Pocono Arts Council membership includes a FREE listing in the Arts Directory on our website! We are very excited to offer this benefit to our members and look forward to supporting you and sharing your talents with others.
SPECIAL PROMOTION! To build our membership and community support, we are launching a Membership Drive in May 2021. Join | Renew | Upgrade | Gift by May 31, 2021 and receive free entry into a raffle to win fabulous prizes. Plus, NEW, you may now purchase a Gift Membership for a friend or family member. 
Click the box that says "I would like to add my info to the Arts Directory" and enter your contact information and a brief description, then upload your and profile image (700 pixels w x 520 pixels h). You may also provide links to your website and social media. You will be able to share your listing on social media to spread the word about your artistic endeavors! (Note: if you don't provide an image of your choosing, your profile image will default to the Pocono Arts Council logo).
A Pocono Arts Council membership offers individuals, families, and local businesses a unique way to participate in and support the vibrant arts communities in Northeast PA. Membership is open to all! We welcome artists and non-artists, individuals and families, youth and seniors. Have questions? Please feel free to reach out to gro.s1635079341traon1635079341ocop@1635079341ofni1635079341 at any time. We look forward to hearing from you!