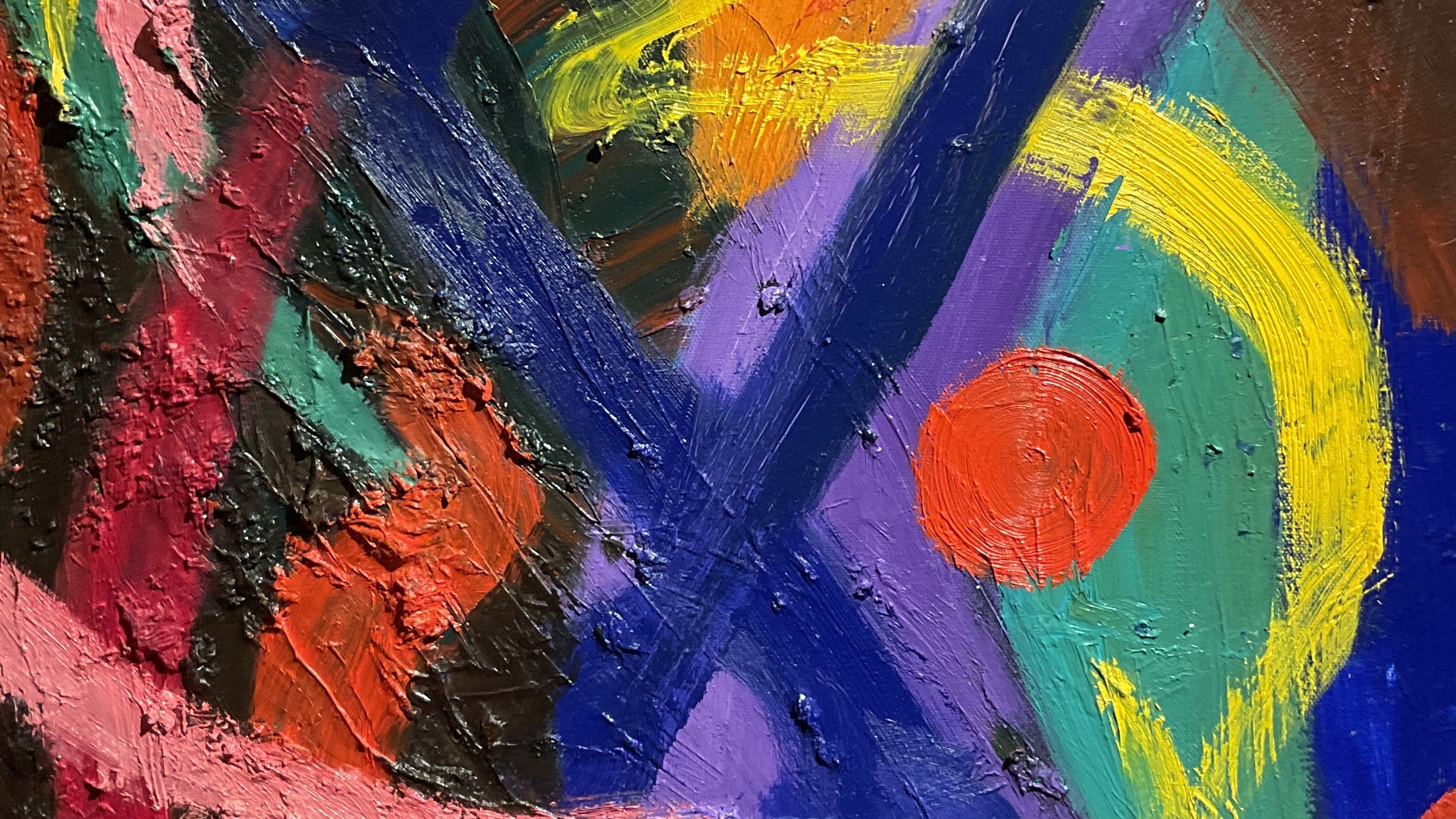 Artist Marc Klopfenstein is featured in the Pocono Arts Council Public Gallery at Pocono Mountain Public Library! His solo show consists of abstract paintings and will be on display through the end of 2023.
Artist Statement:
"When I look at every image here, it feels like peering inward, as a piece of my own mind has been picked out and placed onto each surface. Concept structures – as in the building blocks for abstract ideas – are most of what I focus on. I love to play around with shapes and experiment with the void that is meditative abstract painting. I love cold wax medium, tape, and thick, textured surfaces that express a mood, and rise off the surface enough to be called a sculpture.
When creating, I focus on improving my own mental health, taking apart concepts to express them visually, and creating a memorable viewing experience. To consider a piece complete, I have some criteria: it speaks for itself in a way I can understand, it has a life of intentional design choices or a life of wild expression, and it needs to be an identifiable unit where texture, color, and motion has been addressed.
I'm heavily influenced by my own personal experiences with mental health struggles. In 2008, my older brother Jon passed away, and it turns out that grief involving someone so close follows you your whole life and can change you as a person. I use the creative process to siphon my emotions into a productive result. I love the creative process, because it feels like he's watching every time."