2020 has been a challenging one for many non-profits in our region. I am delighted to report that YOUR Pocono Arts Council has been weathering the storm, pivoting arts and culture programming to virtual formats, and continuing with in-person programming with restrictions in place for the safety of our artists and patrons.
Here is what you can enjoy now and look forward to in 2021…
Holiday Store Going Strong!
Make plans to include a stop at the Olde Engine Works Marketplace in Stroudsburg for your holiday shopping. There are 15 artisans showcased in Booth A100.
Photography Show
The 6th annual photography exhibit is on display thru December at Pocono Cinema in East Stroudsburg. Keep in mind that many of the photographs are available to purchase… art makes a wonderful gift!
If you're unable to make it in person, enjoy the online exhibition.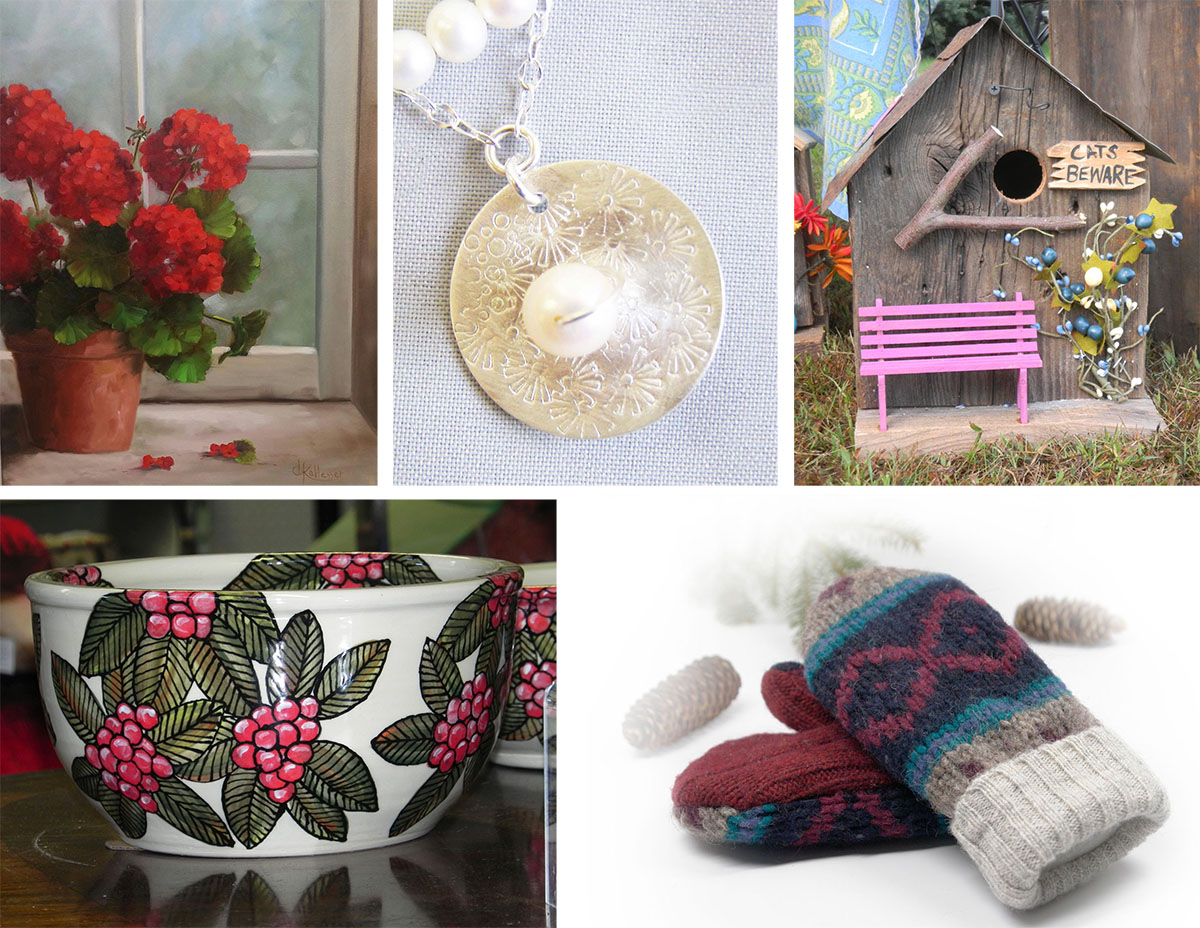 ---
Public Gallery Schedule December 2020 – January 2021
One of the popular benefits of membership in the Pocono Arts Council is the opportunity to show your work in one of our regional public galleries. The list of galleries is growing all the time; we are looking forward to our newest exhibition space at Middle Smithfield Township's brand new community center and library!
Eastern Monroe Public Library
Award Winners / Member's Exhibition
Better Homes & Gardens – Wilkins & Associates
TBA
Office of State Representative Maureen Madden (Stroudsburg)
Laurinda Faye; WWII Photography Exhibition
Office of State Senator Mario Scavello (Scotrun)
TBA
Vinny D's Deli (East Stroudsburg)
TBA
Pocono Eye Associates (East Stroudsburg)
Nicole Steacy
The Yetter Family Gallery at Pocono Cinema (East Stroudsburg)
Annual Photography Exhibition
Main Street Window (Stroudsburg)
Holiday Store through December
---
* ALL DATES/LOCATIONS ARE SUBJECT TO CHANGE BASED UPON PUBLIC HEALTH POLICIES AND OTHER VENUE CANCELLATIONS THAT MAY AFFECT OUR PROGRAMMING. *
---
Upcoming Exhibitions for 2021
To help you plan ahead, the 2021 Exhibition Schedule is NOW available! Here is a snapshot:
February / March
Annual K-12 Student Show at the Community Gallery, Stroudsburg, PA.
March / April
Open Call Group Exhibition at Barrett Friendly Library, Mountainhome, PA.
March / April
The Earth Speaks Revisited VI/VII (Juried Show) at the Dunning Gallery, NCC – Monroe, Tannersville, PA.
April
Theme: "Voices of the Earth" in the Community Gallery, Stroudsburg, PA.
May
Annual Member's Exhibition in the Community Gallery, Stroudsburg, PA.
May 28th-31st
"East Stroudsburg Artists", an exhibition in honor of East Stroudsburg Borough's 150th Anniversary Celebration at the Historic Dansbury Depot, East Stroudsburg, PA.
June
Theme: "Kaleidoscope: Patterns and Elements in Constant Change", in partnership with Pocono Chamber's Pride Festival at the Community Gallery, Stroudsburg, PA.
July
Fiber Arts, a celebration of fiber and fabric artists in our community in the Community Gallery, Stroudsburg, PA.
August
Theme: "Alla Prima Experience" Paint is applied wet on wet and the work is completed all in one sitting. Sketch session will include a dancer and/or musician; completed work will be exhibited during the month of August.
August 16-20
Children's Fine Art Camp, Location TBA.
September
Theme: "Dramatic Light." Painting has a long tradition of playing with light, as both a subject and a tool, to create certain effects and elicit emotion.
October
Figurative Art, an exhibition of work created from life drawing sessions. Dates / Sessions TBA
November
East Stroudsburg 150th Anniversary Photography Show in partnership with the Pocono Photo Club at the Pocono Cinema Gallery, East Stroudsburg, PA.
November
Annual Photography Show at the Community Gallery, Stroudsburg, PA.
November/December
Design Challenge: "Pocono Postcards." Depict favorite scenery in and around the Pocono Mountains.
November/December
Holiday Store / Pop-Up Shop, Location TBA
---
We'd like to introduce…
Finally, we would like to extend a warm welcome to Michaela Sorton, East Stroudsburg University student intern, who will be working and learning with us through December.
Help us sustain the important work of building community through arts and culture programing.
The annual end of year appeal has launched. Please consider an additional gift to support arts and culture in our region. Make the most of your membership; get involved in an exhibition, serve on a committee, volunteers are always welcome!