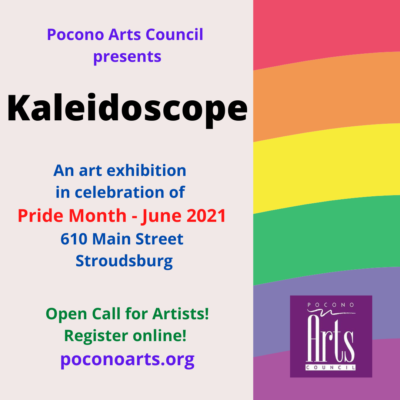 April 21, 2021 – "Kaleidoscope – a Constantly Changing Pattern or Sequence of Elements" will be the theme of an exhibition to be featured in the window at 610 Main St., Stroudsburg, in celebration of Pride Month, and runs from Jun. 5-Jul. 28, 2021.
In partnership with the Pocono Chamber of Commerce, First Saturday Art Walks, and the Borough of Stroudsburg, Pocono Arts Council is pleased to announce an exhibition of works fitting the theme "Kaleidoscope." The show is open to all media and artists – students, amateurs and professionals. (Front featured image by PoconoArts member Nancy Tully)
Register online at www.poconoarts.org/exhibitions.
---
Kaleidoscope Exhibition at the Main St. Window